Railroad Jobs in Michigan - Flint, Detroit - Upper | CN, CSX
As anywhere in the world, the railroads have been extremely important to the economic and social expansion of Michigan state.
The Great Lake State has a long railroad history, with examples being Michigan Central Railroad and New York Central Railroad, both incorporated in the 19th century. As of today the great railroad infrastructure hosts over 3,600 miles of track which offers a good amount of railroad jobs in Michigan.
Before we dig further, let's analyze the state's economy as well as the climate you may have to endure if you'll get a job as a railroad worker.
The state of Michigan has a quite diverse economy, according to this source, being the 3rd leading grower of Christmas Trees and at the same time manufacturing automobiles, military equipment, producing food products and mining ore, iron and copper.
As for climate, the state is categorized in two parts, the southern and central parts of the Lower Peninsula have a warmer climate and the northern part of Lower Peninsula and the entire Upper Peninsula has a more severe climate with warm, but shorter summers and longer, cold to very cold winters.
If you asked yourself why I brought the climate subject in discussion, it is because it will be your day to day work environment, especially for certain occupations like yardmaster or freight train conductor. It is important for you to know what you should expect, especially the readers that just relocated to Michigan.
I have mentioned in many posts on the website how tough working for a railroad can be, especially for a Class Is. You will have to work on call, meaning that you need to go to work on a short notice, sometimes on the weekends or holidays. You might be gone for days, sleeping in the hotels and sometimes working in extreme temperatures. Of course, it comes with many advantages as well, like a great pay, amazing benefits and much more, especially if you have a passion for trains and travel.
The railroad industry in Michigan hires train conductors, locomotive engineers, yardmasters, dispatchers and much more. Read more about a train conductor salary, best railroads to work for as well as the highest paying railroad jobs.
Since we got some information about the state, let's see where we can find railroad jobs in Michigan.
Railroad worker pak
Michigan is served by 26 freight railroads, which is great for you, the job seeker. Out of which, four (4) Class I railroads, two (2) Class II railroads and nineteen (19) Class III railroads.
All of these railroads could be potential job providers in the state.
Michigan's Class Is railroads potentially offering railroad jobs.
Canadian National - reporting mark (CA) is a Canadian railroad which operates in the state of Michigan and few others in the Midwestern and Southern U.S.
CSX Transportation - reporting mark (CSXT) operates in the eastern United States and the Canadian provinces of Ontario and Quebec.
The Norfolk Southern Railway reporting mark (NS) operates 19,420 route miles in 22 eastern states and has rights in Canada over the Albany to Montréal route of the Canadian Pacific Railway, and previously on CN from Buffalo to St. Thomas.
The Soo Line Railroad reporting mark (SOO) is the primary United States railroad subsidiary of the Canadian Pacific Railway (CP).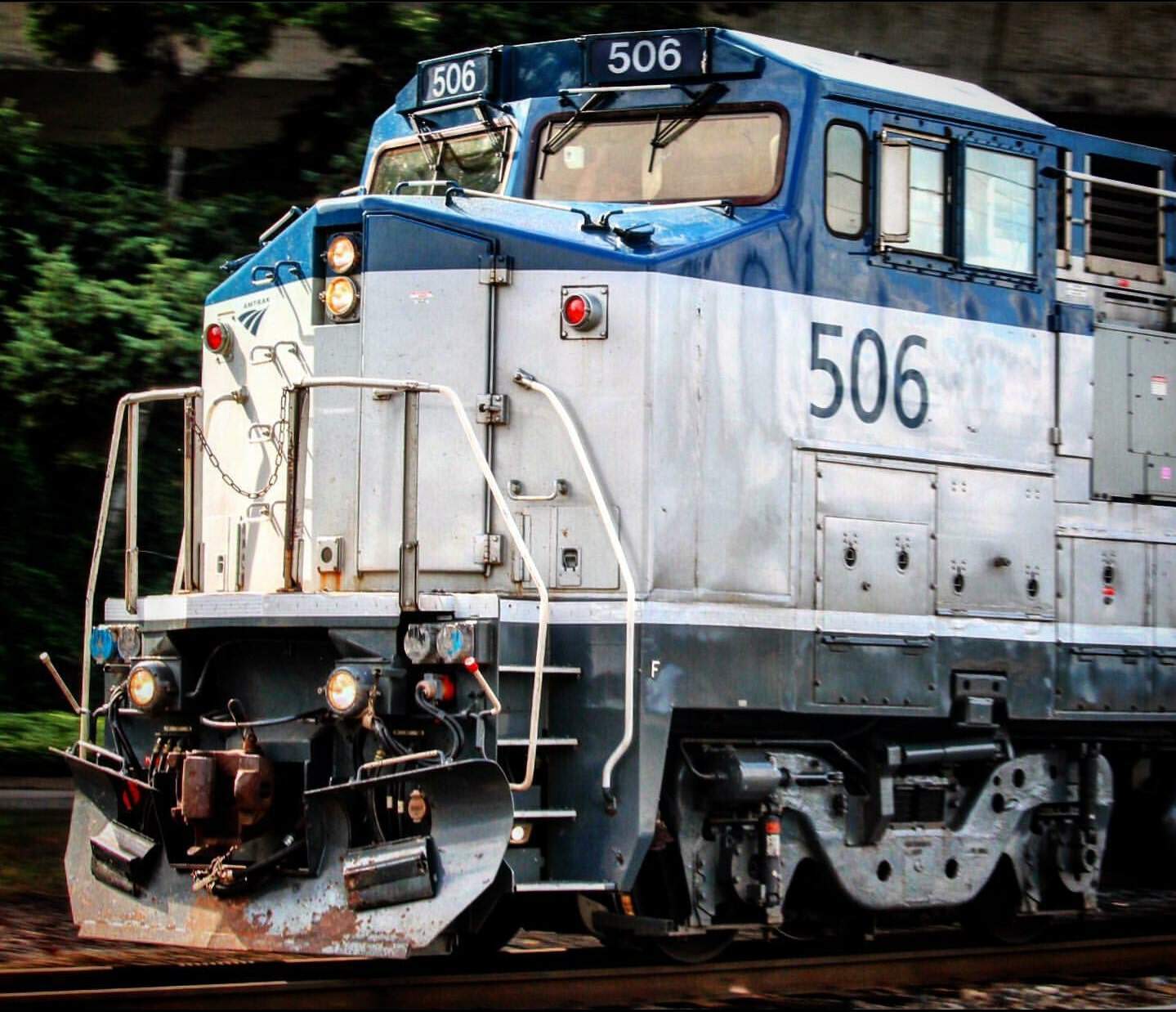 Railroad Jobs in Michigan - Class II, Regional Railroads.
The Great Lakes Central Railroad (GLC) operates in the state of Michigan being the largest regional railroad in the state with 400 miles of track.
The Indiana and Ohio Railway (IORY) operates 570 miles of track in Ohio, southern Michigan, and parts of southeastern Indiana.
Shortline and Terminal Railroads offering railroad jobs in Michigan
The Adrian and Blissfield Rail Road Company (ADBF) operates 20 miles of railroad track between Adrian and Riga, Michigan.
The Ann Arbor Railroad (AA) operates 50 miles of track from Toledo, Ohio to Osmer, Michigan.
Charlotte Southern Railroad connects Charlotte, Michigan, with the CN rail system. The railroad also hosts the Old Road Dinner Train.
Conrail Shared Assets Operations or CSAO or Conrail (CRCX) operates three networks—the North Jersey, South Jersey/Philadelphia, and Detroit Shared Assets Areas.
Delray Connecting Railroad (DC) operates on Zug Island in Michigan. The railroad interchanges with the Canadian National, Norfolk Southern, CSX and Conrail, it is 15 miles long.
The Escanaba and Lake Superior Railroad (ELS) runs 208 miles from Rockland, Michigan, to Green Bay, Wisconsin, it is privately held and operates 347 miles of track in Northeastern Wisconsin and the Upper Peninsula of Michigan.
The Grand Rapids Eastern Railroad (GR) is a railroad in western Michigan, it runs through Grand Rapids, Michigan to Lowell. General traffic consists of grain, lumber, and sodium carbonate. The GR hauled around 1,250 carloads in 2008 on 47 miles of track.
The Grand Elk Railroad (reporting mark GDLK) operates in the states of Indiana and Michigan. It is owned by Watco Companies of Pittsburg, Kansas. The company leases a 123 miles line from Norfolk Southern running south from Grand Rapids, Michigan through Kalamazoo, Michigan to Elkhart, Indiana.
Huron and Eastern Railway (HESR) operates 394 miles of track in The Thumb and Flint/Tri-Cities area of the lower peninsula of Michigan. General traffic consists from agricultural products, as well as industrial goods, such as cement, fly ash, and chemicals, hauling over 30,000 loads per year.
The Indiana Northeastern Railroad (IN) is a Class III short line freight railroad operating on nearly 130 miles in southern lower Michigan, northeast Indiana and northwest Ohio hauling more than 7,000 carloads per year, with general traffic consisting of corn, soybeans, wheat and flour. It also handles plastics, fiberboard, aluminum, copper, coal, perlite, stone, lumber, glass, rendering products, as well as agricultural fertilizers and chemicals.
The Jackson and Lansing Railroad (JAIL) runs for 47 miles, from Jackson, Michigan to Lansing, Michigan, on track leased from Norfolk Southern Railway.
Lake State Railway is a railroad operating in the Saginaw Valley and northeastern quadrant of the Lower Peninsula of Michigan, on 375 miles of track. The general traffic consists of aggregate and limestone, as well as coal, grain, and chemical products. The Lake Superior and Ishpeming Railroad (LSI) runs from Marquette, Michigan, to nearby locations in Michigan's Upper Peninsula, LS&I operates on 25 miles of track.
Marquette Rail is based in Ludington and operates 126 miles of trackage north from Grand Rapids, Michigan, where connections with CSX and Norfolk Southern are located. Main traffic consists of chemical, paper products and various general freight customers.
The Michigan Shore Railroad (MS) operates 52 miles of track, connecting Fremont to CSX Transportation at West Olive, Michigan, United States.
The Michigan Southern Railroad (MSO) operates between White Pigeon and Sturgis, Michigan. At White Pigeon, the line connects with the Grand Elk. General traffic consists of scrap, paper, coal, lumber, sand, and soybean oil. The Mid-Michigan Railroad ( MMRR) is a railroad owned by Genesee & Wyoming. It operates 39.8 miles of track in Michigan. Corn and soybeans are the main commodities hauled.
The West Michigan Railroad (WMI) is a shortline railroad in southwest Michigan. Traffic on the West Michigan Railroad consists of chipped rubber, plastic pellets, methanol, and corn oil.
These are all the Class III also known as Shortline and Terminal Railroads that might offer railroad jobs in the state of Michigan, please contact these companies directly for any employment inquiries.
If you are interested in working for a passenger train rather than a freight, Michigan has few of them. The big well known, AmTrak, ExpressTram, Detroit People Mover, QLine.
I hope this article will help you find a railroad job in Michigan, faster and easier.
Good luck!
Looking for a railroad job in a different state? Check out the map below!